Hosting:
g-portal.com
Visit G-portal
Rating:

4.7

Price range:

$0.44 - 1.34 per slot

Slots:

10 - 1000

Trial period:

There is no trial version

Promo codes for G-portal:
Server location of game hosting:

Germany Frankfurt

United Kingdom London

Payment cycle:

3,30,90,180,365 days

Website languages:

English

More details about G-portal
Payment methods:
Mod support:
Customer support:

Ticket System

24/7 Support

HotLine

Live Chat

Notes:

Automatic Backups

Prepaid

Gamecloud

Control panel:

Custom

Cluster support:

Free
Valheim inspired by the culture of the Vikings
The tenth nordic world Valheim
Full of honour you have fallen in battle, now the world of Valheim is open to you and the new battle for Odin's favour begins. But Valheim is not a warrior's paradise, it is more like an ancient purgatory, ruled by ancient creatures. It is your task to restore order and conquer the Nordic world.

In co-op against Odin's rivals
You don't have to face the challenge alone, because on the way to honour and glory you will need loyal companions. Together you can collect trophies from ancient boss enemies from myths and legends and build a safe retreat. Be it a mead hall, farms, outposts or castles, every helping hand is a blessing.

On the high seas to the limits
Seafaring is part of every real Viking's life. So grab a GPORTAL server and your companions, build legendary warships, craft the best weapons and armour and travel the world in search of more exotic lands, but be careful not to sail too far…

Rent a Valheim server with the high-end prepaid solution from GPORTAL
You can rent your own Valheim server immediately. Prepaid and in the Gamecloud. This means that you have no contract obligation and can switch between the different games of our Gamecloud at any time. You don't feel like playing Valheim right now? Then use your slots for another game and if you want to go on conquests again the next weekend, then simply switch back to Valheim. Full flexibility and immediately online, that's the GPORTAL Gamecloud.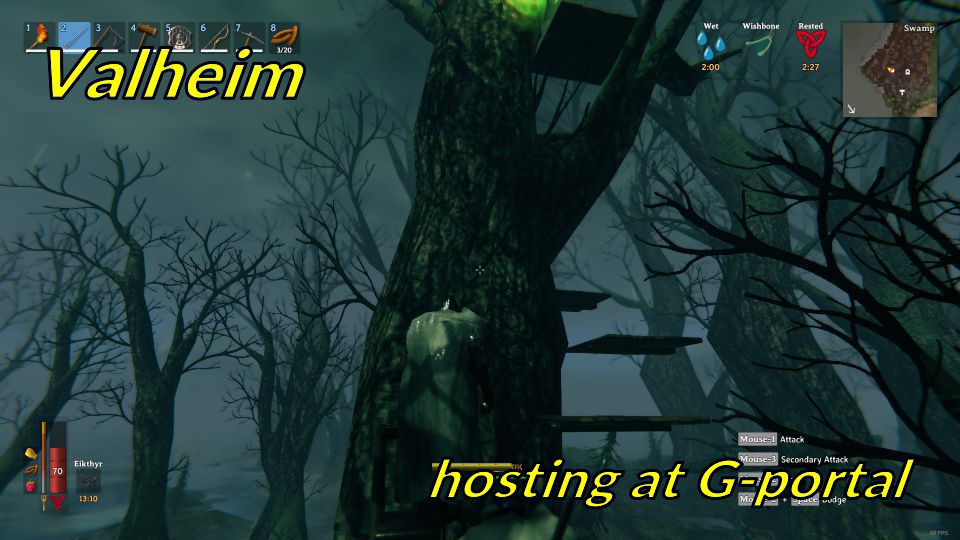 Last reviews about G-portal:
Top Service

Top Service, Top Server, Top Support - what you want more?

Best servers ever

Best server service you can get, ive never had an issue with lag atall, any questions i have are always answered very quickly amazing!

I was despairing of finding a decent…

I was despairing of finding a decent server to play Ark in Australia; Mammoth Esports left me high and dry every time I had a problem.
Gportal let me set up and start our server literally within minutes and when I had a small problem finding where to adjust settings, not one but TWO customer server reps got back to me within minutes.
Playing Ark with my friends has never been so fast, smooth and generally great fun. Thank you Gportal! <3