Hosting:
bisecthosting.com
Visit BisectHosting
Rating:

4.8

Price range:

$1.1 - 1.29 per slot

Slots:

10 - 10

Trial period:

There is no trial version

Promo codes for BisectHosting:

25OFFNEW

Server location of game hosting:

Canada QC Montreal

Payment cycle:

1,3,6,12 months

Website languages:

English

More details about BisectHosting
Payment methods:
Mod support:
Customer support:

Ticket System

24/7 Support

Notes:

3 Day Money Back Guarantee

Control panel:

TCAdmin

Cluster support:

is missing
Valheim is the next big video game you don't want to miss out on. It is a Viking-themed survival sandbox experience that has been dominating Steam sales. With overwhelmingly positive feedback, the game is like a 3D take on old school games like Runescape.



It's multiplayer based and was made to be an incredible action-packed adventure for you to enjoy with your friends.



Take on the role of Vikings who were granted an eternal afterlife by the one and only Odin himself (Guess who provides the tutorials? Odin's legendary ravens). Start in a vast meadow, and learn how to hunt animals and build simple shelters or deadly medieval weapons with what you collect along the way.




The in-game progress feels truly organic and natural and doesn't force you to play dozens of hours before the fun starts. There's a clear path of progression, with each step opening up the next advancement.



Valheim is a world that is definitely worth exploring and spending time in, as you experience a true Viking's life. Explore the dangerous forests and swallowing seas as you work your way to crafting sophisticated tools and armor.



The best part of all is that you can experience the Viking life with up to 9 of your friends, all together at the same time on a Valheim server. (Also, don't forget to try out the popular mods that have already been released. They're ridiculously fun.)



That's where our epic Valheim server hosting comes in. If you're unsure of how to host a Valheim server, don't worry - we've got that part covered. At BisectHosting, we make hosting a Valheim server unbelievably easy and simple. And we back it up daily with our legendary 24/7/365 support.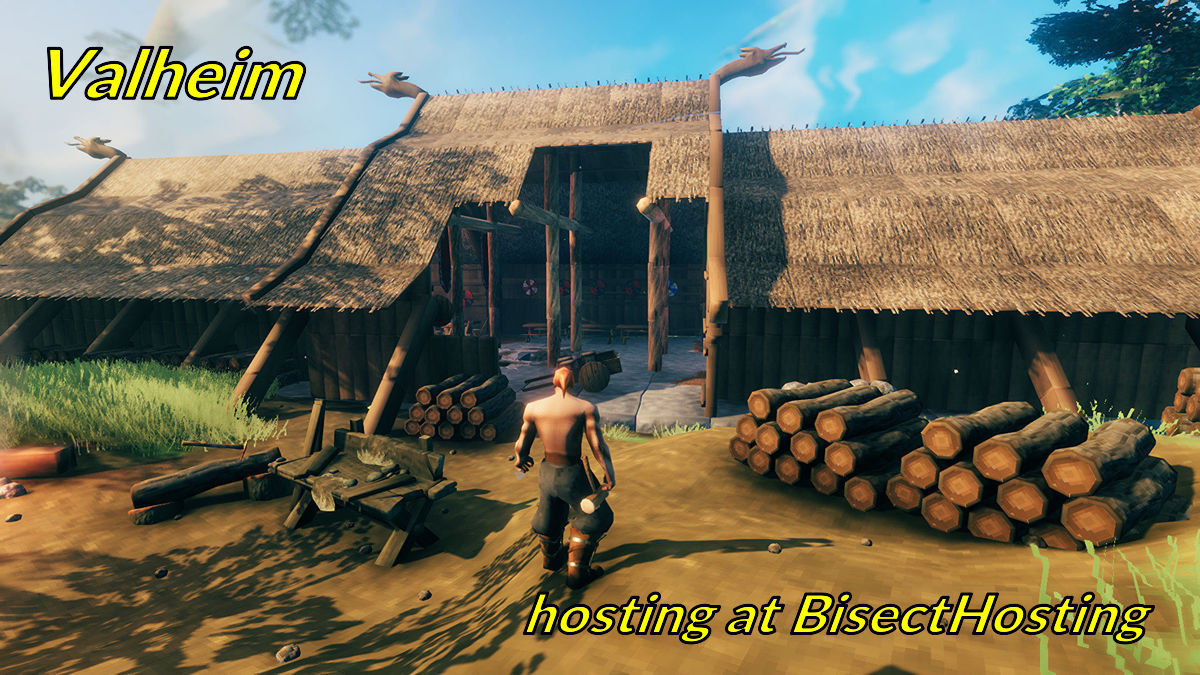 Last reviews about BisectHosting:
Won't fix the issue, wants me to point to their nameservers

I asked them in a support ticket to add the resolver ip addressees for cloudflare so I can add an addon domain in cPanel, their solution was to temporarily point the domain to their nameservers which I already have dns configured with cloudflare and doing that would break everything that relies on the dns records being there for the domain. I will be moving my site to BuyShared once the hosting package expires as they are more willing to help over there.

I think it's a really great hosting…

I think it's a really great hosting site for premium server hosting

You all are doing a great job

Really stable servers

Really stable servers. If i had any problem, the support helped in 30 mins