Hosting:
1gserverhost.com
Visit 1GServerHost
Rating:

4.8

Price range:

$0.01 per slot

Slots:

0

Trial period:

There is trial version

Promo codes for 1GServerHost:

GoodGameServers

Server location of game hosting:

United Kingdom London

France

Germany

Sweden

Netherlands

Finland

Canada QC Montreal

Canada Vancouver

United States TX Dallas

United States NY New York

United States CA Los Angeles

United States FL Miami

United States NC Charlotte

United States OR Oregon

United States IL Chicago

United States CO Denver

Payment cycle:

1,3,6 months

Website languages:

English

More details about 1GServerHost
Payment methods:
Mod support:

All Mods Supported

1-Click Install & Update

Mod Manager GUI

Customer support:

Ticket System

24/7 Support

Live Chat

Notes:

Many Settings

Mass Mod Installations

Cloud Cluster Servers

Play All DLC Packs

Automatic Backups

Control panel:

Custom

Cluster support:

Free
Valheim Server Hosting
We are the #1 choice for hardcore game server owners who require the best Valheim Server Hosting services for their gaming community.

Managing your servers has never been so easy. Using our user-friendly control panel you can get what you need done quickly and effortlessly, allowing you to get back to the action faster. We provide the best game server hosting online. Get your server today by clicking the button below to get started.

Early Access Game: Steam
Guaranteed No Server LAG (24/7)
Guaranteed Competitive Pricing (Compared To 20+ Competitors)
Upload Custom Worlds? Yes (FTP Client: Recommended FileZilla)
Upload Mod .dll Files? Yes (Currently Supported, Subject To Change)
Support Services? Yes (Live Chat, Discord, Email & Tickets)
Valheim Plus Mod Supported? Yes (1 Click Easy Install Via Control Panel)
Service Updates & Announcements:
Valheim Plus Mod Updated To 0.9.6 ( 24th March 2021 )
NexusMods fully supported trough BepInEx.
Network uncap fully supported through Valheim Plus. Mod
Automatic world backups with offsite storage.
Restore Backup On Demand.
Scheduled Automated Backups & Server Restarts.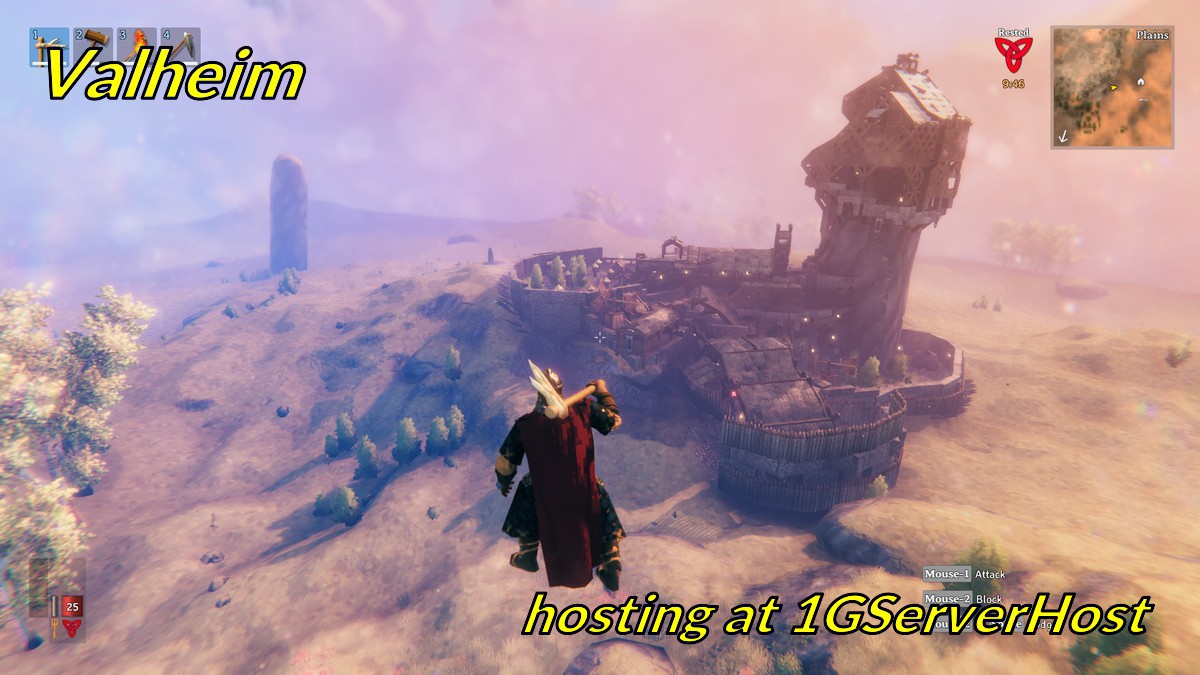 Last reviews about 1GServerHost:
Fantastic! And so cheap
Really helpful. Brilliant providers.
Support is fantastic had a ticket on 'High' priority and got a response within 5 minutes.

Amazing Service!
Nothing but good things to say about 1GServerHost! More than fair pricing on services, excellent customer support and an active useful discord community. would always recommend 1G as a first choice for anyone new to renting servers.

The best out there!
1G is the best service provider not only for their competitive pricing but for outstanding support. The amount of times I've made stupid errors whether it be with an addon, every staff member has been able to help and didn't stop until the job was done.